Connecting your business with the future of communications technology
Hosted PBX Solutions
Cloud based phone solutions simplified
City Communications hosted PBX platforms offer the features and performance of an enterprise level phone solution without the hefty price tag of a traditional PABX system.
With features such as Auto Attendant, Queue Calling and the ability to connect existing devices - our PBX phone solutions are scalable, flexible and avoid the need for expensive equipment outlays.
Your City Communications PBX office phone system is securely managed in one of our dedicated data centres and monitored 24/7. Our expert team take care of maintenance, upgrades and security – significantly reducing your overheads and freeing you up to stay focused on your core business.
Packages range from a basic $15 per month/per user plan to a calls inclusive package from $69 per month/per user.*
Hosted Desktops
Smooth, streamlined and flexible solutions
Change your perception of Remote Desktops. Our Hosted Desktop Solutions deliver fast seamless service and our reliable integrations make you feel like the desktop is actually in your office.
City Communications Hosted Desktops provide ease of use and access from any location on any device. Take advantage of our superior hardware, software licenses, backup services and remove the need for cumbersome and expensive servers and hardware.
City Communications can host 1 to 1000 desktops and any amount of applications or storage. Call us today to find out more.
From $40 per month/per user windows desktops
From $10 per month/ per user linux desktops
Hybrid IT Solutions
Simplified, affordable data protection
City Communications can assist your business in managing its security strategies via our Hybrid IT solutions. By taking advantage of our secure servers and IT expertise, the protection of your data is managed at a significantly reduced cost.
Give your business greater flexibility and data deployment options by allowing data to move between our secure data centres, your existing cloud infrastructure and local infrastructure.
Our experienced IT consultants will collaborate with you to develop the right mix of on and off-site IT infrastructure, using proven security layers to protect your applications, databases and websites.
From $70 per user/per month *
Internet
Tailored Internet solutions for premium business
City Communications provide internet connections of all speeds and sizes tailored to your specific needs. Whether you are concerned with speed, access, security or a combination of all three – our Internet Solutions will have you covered.
Your internet package can be tailored to suit with our range of unique add on services such as subnet advertisement and BGP failover – ensuring 100% Up time and keeping you in business 24/7. Call us to discuss how we can assist your business.
Layer 2
Global reach with greater network control
For businesses that require a direct connection and greater control over their networking, Layer2 is a great option. Layer2 connections offer reliability, low latency and superior speeds, no matter your location.
City Communications also provide MPLS and VPLS, giving your business the benefit of a fast, efficient 1 to 1 connection from wherever you are in the world. Call us today to find out more.
Fibre layer 2 starts from $900/month*
Remote Communication Solutions
Extend the reach of your business
Business today means getting the job done no matter where you are. City Communications can equip you with the technology you need to stay in touch whether you be on a small island in the Pacific or on a remote mine site.
We offer Wireless and satellite solutions along with long range WiFi and nested networks to better improve your business. Our experienced team have equipped some of the most remote locations with some of the best internet and network solutions.
Contact us and discover how we can help keep you connected no matter your location.
Dark Fibre
Fast, secure and surprisingly affordable
Dark Fibre offers your business it's own dedicated connection between chosen locations via a superior fibre optic network.
Our Dark Fibre solutions will equip your business with the bandwidth it needs for years to come and because the line is exclusively yours, it is one of the most secure connectivity options available.
Let City Communications design a Dark Fibre strategy for your business with unmatched security, speed, reliability and performance.
From $500 per month (depending on location)*
Long Distance WiFi
A low cost, high speed network solution
City Communications long distance WiFi offers fibre speed connection at a fraction of the cost of other networking solutions. Our long range WiFi team can supply your business with strategy, mapping, equipment, installation and ongoing support.
Enjoy 1 to 1 connections with the security and speed of other more expensive solutions. Perfect for office buildings or remote sites within a 100km radius and where line of sight is somewhat acheivable. Get in touch with us to discuss what is possible for your business.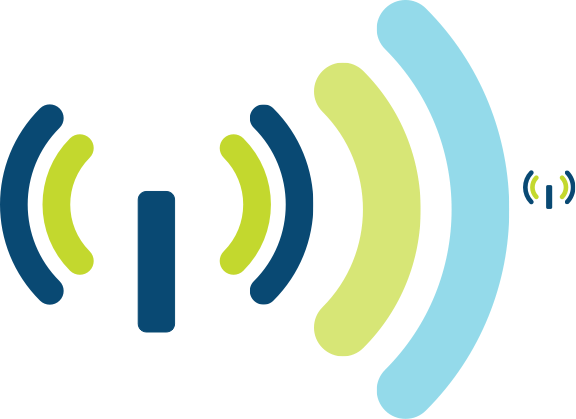 Data Centre Works
Building and managing data centres is our specialty
City Communications have the expertise and resources to bring your IT strategy to life. We carry out complete data centre and server room setups for businesses large and small.
From rack and server installation, to platform configuration and setup, we do it all.  Our solutions are secure, scalable and we service Asia Pacific wide.
Planning to implementation, City Communications cover all bases in getting your network fully operational. Get in touch to discuss your storage, network and IT consulting needs.
Contact Us
City Communications provide the full gamut of communication technology and cloud based phone solutions to the Asia Pacific Region.
GET IN TOUCH TODAY!
Ph: 1300 095 738
International: +61 2 8213 2970